News
Everest expedition to help mountain children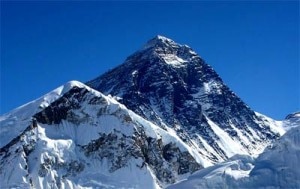 KATHMANDU, Nepal – All climb the Mount Everest but an organization is going to carry out the Everest expedition this coming season with a noble cause of serving the humanity.
A group of Illawarra adventurers, natives of the United States of America, will be doing more than taking in the gorgeous scenery when they head to Mount Everest's base camp next March.
Their trip will raise money for the Himalayan Education Charity Foundation (HECF), an organization that helps keep children who live near the mountains in school.
In Lukla, where the charity originated and where the trek begins, students are often pulled out of school so they can work to help their family financially, the HECF states in its website, adding that it helps break the cycle of students not attending school by paying for school fees and supplies and assisting families with financial difficulties.
The trip has been organized by Brian King, an experienced Illawarra climber who has already tackled Mount McKinley in North America and Aconcagua in South America.
11 other climbers will also join the team 'motivated with noble cause'.
The journey has attracted a number of Illawarra educators, with primary and secondary teachers and university lecturers making up half the group.
According to the website, the group will stop at schools along the Everest trail as they make their way to the camp to meet the students, and are planning to donate second-hand books, laptops and other supplies to the schools. The proceeds from the trip go directly to the charity.