News
Lack of opportunity forces pilots to pick out other professions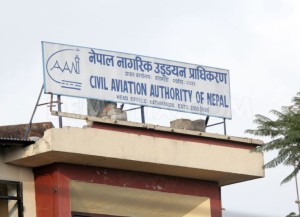 KATHMANDU, Nepal-It might be unbelievable that a person who accomplished pilot course would return back to do graduation in Science, Law or other subjects under any faculty here in Nepal. However, such incident has happened as the pilots who have completed their course, are now resuming their study on other subjects due to the lack of employment opportunities.
Lekhnath Pokharel of Dang district, is now doing B.Sc. at Trichandra College, located at the heart of the capital Kathmandu even though he finished his course from the Flight Training Services of South Africa in April, 2011 spending Rs 5.50 million.
He had harbored the dreams of flying in Nepali sky after returning back to Kathmandu, but his dream shattered soon he entered to Nepal.
'I made contact with many airlines for 5-6 months but to no avail. Some airlines were shut down and many colleagues returned back to foreign countries. I remained where I was,' today's Karboar daily quoted him as his statement, adding, ' I regret for the loss of Rs 5.50 million more than anything.'
Pokharel, also a the third year student of B.Sc. said he had dropped his bio data and experience certificate along with other documents  at over half a dozen airline companies seeking for job but many of the airlines companies shrugged their shoulder. He is dragging towards difficulty since the validity of commercial flight certificate is only two years and he has not succeeded to grab the chance within this timeframe.
Bibek Pyakurel of Kathmandu and Srijana Raut of Surkeht are also studying at Trichandra College after completing their pilot course. Prakash Adhikari, who completed pilot course from the Yokota Aviation in Philippines at the cost of Rs 4.50 million, has now joined to post graduate level Sociology and Anthropology at the same college after passing bachelor in science from there.
Adhikari siad he had dropped his CV at almost all the renowned airlines seeking for job soon after returning to Nepal but none of the company entertained him.
According to the data provided by Civil Aviation Authority of Nepal (CAAN), the number of unemployed pilots in Nepal is around 250. Most of the pilots opt for private jobs rather than government service in lure of better perks and facilities, but there are not enough employment opportunities in the private airlines.