News
With new CA afoot, position of President in question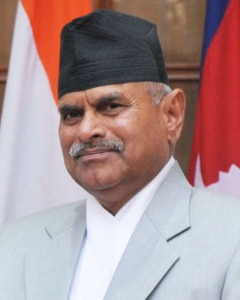 KATHMANDU, Nepal – With the elections of the new Constituent Assembly concluded and parties ready to form the government, the position of President Dr. Ram Baran Yadav has been the top political issue these days. The existing interim constitution in its part relating to President and Vice-president has a provision that says "the Constituent Assembly shall elect the President on the basis of political understanding and the term of office of the President shall be until the commencement of the constitution to be promulgated by the Constituent Assembly."
But since the CA elected for the first time in 2008 could not promulgate the constitution and election for the same held for second time on November 19 this year, the question whether or not the President retains his position has been raised.  Because neither the constituent nor the political parties have thought of this situation.
Most of the major parties are calling for residential polls but senior advocates and constitutional experts are apparently divided on the issue, given the fresh public mandate taken through the recently held CA elections.
"The President cannot be changed without promulgating a new Constitution through the Constituent Assembly as the Interim Constitution is clear in this regard," Harihar Dahal, senior advocate who was among those who drafted the Interim Constitution, said while speaking at a programme organised by the Reporters Club Nepal. According to him, the President cannot be relieved without amending the Interim Constitution with a two-thirds majority in the CA.
Dahal cited Article 36(C), which states: "The term of the President shall be until the commencement of the constitution to be promulgated by the Constituent Assembly."
Constitutional expert Dr Bhimarjun Acharya echoed Dahal claiming that it is not necessary that every parliamentary election should determine presidential berth. "The second CA did not have any authority to elect new President, as the Constitution itself was clear that the President should remain till the promulgation of new constitution," he said.
However, lawyers at the Nepal Bar Association defined the situation in other way. Speaking at the programme Hari Krishna Karki, President of Nepal Bar Association argued in favour of fresh presidential election as per the people's mandate reflected in the new CA, adding, "It is the jurisdiction of the CA to decide whether or not to hold a fresh election."
Raman Kumar Shrestha, former general secretary of the NBA, also stressed that the President should be changed as per the new mandate reflected in the CA election because the PM and the Speaker are also going to be changed. "If you cannot revive the Speaker of the first CA you cannot continue with the President after the fresh mandate," Shrestha added. According to him, it would be a totalitarian idea to continue with anyone in the same position and not to act in accordance with the fresh mandate.