News
TIA to get facelift with modern tech., facilities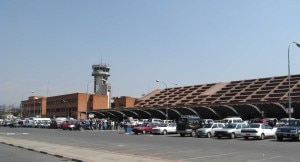 KATHMANDU, Nepal – Tribhuvan International Airport (TIA) management will soon initiate a reform work that would facelift the country's only international airport with added standards.
According to the TIA aviation office, there have been a series of improvements made in the airport under the Asian Development Bank project. Under this project, TIA will go through major changes in the system and infrastructure.
A master plan was developed under the Asian Development Bank airport upgradation project to add necessary airside improvements, such as runway end safety areas and expanded aprons for aircraft parking. Renovation of the existing international passenger terminal and construction of a new domestic passenger terminal building were also included in the plan.
Additional capacity for public car parking, road access and utility services were also proposed as part of the airport master plan.
The International Finance Corporation (IFC) has said that it will provide technical support for the Tribhuvan International Airport upgradation plan.
The meeting of the Investment Board Nepal in the first week of November had decided to provide technical assistance of IFC for the upgradation plan. According to the board, the Airport Upgradation Committee has also assured about timely completion of the upgradation work.
The airport will have a fully automated tower, its terminal buildings will be expanded and there will be two additional baggage conveyor belts. The security area will also be enhanced and the airfield will also get the latest lighting system. TIA also stated that the airport will receive two new radars with the assistance of the Japanese government.
For the airport upgradation plan, ADB has agreed to provide a loan of $70 million and a grant of $10 million for undertaking priority work as per the first phase of TIA master plan 2026. The agreement also covers some rehabilitation work at Simikot, Rara and Tenzing-Hillary airports.
Under the ADB project, a three-phase development programme for the airport and expansion of its infrastructure were identified for the period 2010 to 2023, with priorities assigned.
The highest priority of the project — Phase 1A — was assigned to providing additional airside facilities to comply with International Civil Aviation Organization norms and relocation of hangars to the east side of the airport to create space for the rapidly expanding fleet of domestic aircraft.