News
Maoist chairman most powerful person in nation; Pokhara tops capital among residential cities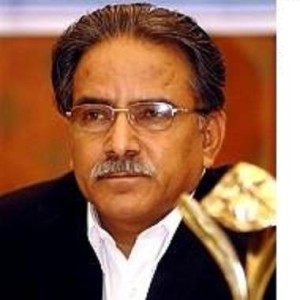 KATHMANDU, Nepal- Puspa Kamal Dahal, chairman of the Unified CPN (Maoist), is the most powerful person in the country while Pokhara, the beautiful tourist city in western Nepal is the most suitable city to live in, according to the report published by GRG, an American research agency affiliated with the State University of New York.
The agency has ranked Dahal as number 1 in the list of 10 powerful persons in the country.
Politicians and business tycoons including the president, former-King Gyandendra Shah are in the list of powerful persons.
According to GRG Dahal became the most powerful person of the nation on the basis of hope of the people on him, his popularity and the news made on him. In the same way ex-prime minister Dr Baburam Bhattarai, who is 2nd in the list, is also described as a leader hoped by many and a popular person as well.
Khilraj Regmi, the chairperson of Interim Council of Ministers, is in the 3rd rank.
The number one in the protocol of the nation, President Dr Rambaran Yadav has been ranked as 4th powerful person where as former King Gyanendra Shah has been ranked as 5th powerful.
Shusil Koirala, the president of Nepali Congres (NC) has been ranked as 6th Powerful person of the nation where as ex-prime minister as well as Chairperson of the CPN-UML, Jhalanath Khanal has been ranked as 7thPowerful person in the nation.
Upendra Yadav, the president of Madhesi Rightists Forum (MRF) as well as ex-vice prime minister has been ranked as 8th powerful person of the nation.
Number 9 and number 10 has been occupied by the business tycoons. 9th Powerful person of the nation is ex-president of NRN Upendra Mahato where as 10th powerful person is only billionaire listed in the Forbes Magazine, Industrialist as well ex-law maker Binod Chaudhari.
The same study reveals that Pokhara occupied 1st position among the top ten cities liked by many to live in followed by the capital city Kathmandu. Likewise, Butwal, Bharatpur, Hetauda, Dharan, Benapa, Birjung, Biratnagar and Palpa Tansen are other cities that gained respondents' attractions.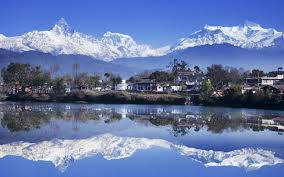 Tribhuvan International Airport, is the busiest airport in the country, according to the study that follows Tenzing Hillary Airport, Biratnagar Airport, Pokhara Airport, Nepaljung Airport, Gautam Buddha Airport, Simara Airport, Jomsom Airport, Janakpur Airport and the Jumla Airport.
The GRG has also revealed the top ten list of highest tax payers, the busiest highways, top ten list of costlier schools among others in the country.
US based website GRG has been regularly publishing various research based report on Nepal.