News
Nepal, India signing historic pact on tourism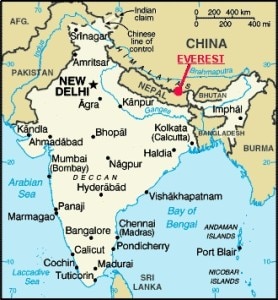 KATHMANDU, Nepal- Nepal and India are poised to sign a historic memorandum of understanding (MoU) on investment and cooperation in the tourism sector.
Stakeholders from both sides met here on Monday to discuss a mutually agreed draft MoU, jointly prepared by a technical team from the travel and tourism sectors of both the countries.
As per the team findings, to facilitate overland tourists, it has been recommended to create hassle-free transport movement at major border points and ease frontier formalities at the customs. The team has recommended instilling a sense of security among visitors to create an opportunity in the tourism sector.
As Nepal has not been able to explore full tourism potential in the Far West Region, the panel has recommended opening of the Banbasa Bridge on the Nepal-India border for more than 12 hours from the current three hours a day.
The panel has also recommended that Nepal cash in on the travel benefits provided to Indian holidaymakers as leave travel concession. Effective coordination with Indian railway and Indian airlines was among other recommendations of the panel.
The panel has also recommended that landing and parking charges be imposed in Indian currency terms. One of the pertinent issues raised was the restriction on the transaction of 500- and 1,000-rupee Indian currency notes in Nepal.
Meanwhile, the panel has recommended eliminating confusions about debit and credit cards. Cards issued by Indian banks are imprinted "the card is not valid for foreign exchange in Nepal and Bhutan". However, the cards actually are valid in Nepal.
The panel has proposed holding annual Nepal-India tourism forum meeting and explore possibility of a joint tourism promotion abroad. With stakeholders' input, the panels representing all major chambers of Nepal will handover the draft to the tourism ministries of both the countries for the signing of the MoU.
Visitors from India, the largest tourist source market for Nepal, spent 9.34 days per visit per person on an average in 2012 compared to 7.99 days a year before. Nepal received 174,146 visitors from India last year, among whom 122,775 were first-time visitors.