News
Passenger flow increases in TIA despite downfall in tourist arrival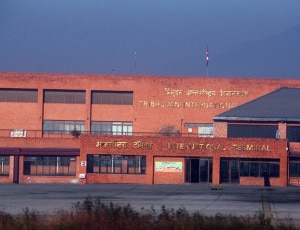 KATHMANDU, Nepal- Though the number of foreign tourists visiting Nepal through Tribhuvan International Airport decreased sharply in the first half of 2013, the only international airport in the country witness more passengers with the movement of non-tourist passenger increased recently.
According to the TIA statistics, 12 Lakh 78 thousand one hundred and 78 people have used the TIA up to May of this year. During the period the country record 3.8 percent downfall in the tourist arrivals while the TIA recorded five percent increase in passenger movements.
With the continued trend of Nepalis hording for abroad and increased movement of diplomats have helped in raising the statistics, TIA officials said.  According to them the trend will remain the same through out the year as the tourist season is to begin soon.
In the first five months of this year altogether twenty-nine airlines companies attend 9 thousand 3 hundred and 76 flights in TIA. Last year the figure was 9 thousand 5 hundred and twenty. "Though the number of flights was less compared to last year the number of passengers increased because of use of large body aircrafts with more seats capacity," officials said. As many as 12 Lakh 10 thousand two hundred and sixty-five passengers used the airport in the same period last year.
Nepal Airlines, the national flag carrier have ferried 96 thousand six hundred and forty-one passengers to various destinations proving the period a hay time for it as compared to the same period last year. In the corresponding period last year the airlines have carried 83 thousand four hundred and forty-seven passengers.
Qatar airways has lead the list of top airlines in the number of passengers with almost one lakh fifty thousand followed by Jet Airways with the number counting as many as one lakh 34 thousand and two hundred passengers.
With the Nepal Airlines cutting its flights to the low passenger routes and increasing flights at the routes with more passengers, it managed to secure third position one step up from the earlier position.
Fly Dubai, an Arabian airlines have carried a total of 92 thousand passengers followed by Air Arabia with 84 thousand four hundred, Etihad 57 thousand three hundred, Thai Airways 65 thousand four hundred and sixty passengers. During the period, RAK Airways carried 15 thousand passengers while Malaysian Airlines fly 29 thousand eight hundred passengers, Air China 20 thousand one hundred and Biman Bangladesh with as many as 17 thousand six hundred passengers.