News
400 Nepalis stranded in India Mountain Tsunami, 1000 missing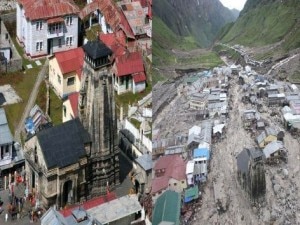 KATHMANDU, Nepal- Hundreds of Nepali nationals who were bound for Badrinath-Kedarnath, a pilgrimage site for Hindus located in the Indian state of Uttarakhand, were stranded and at least 1000 other people are missing after heavy rains triggered massive floods in the area.
Though the Indian government after call from the government of Nepal to help rescue its citizens airlifted nearly 70 Nepalis to safe place hundreds of other are still reported unknown. It is learnt that more than 400 Nepalis were in the site, mostly from Bhaktapur, a small district in the Kathmandu Valley, when the mountain tsunami grasped the area on Saturday.
"The Indian government's rescue teams have airlifted at least 70 Nepali nationals from various parts of Uttarakhand and taken them to Risikesh, Haridwar and other places. Three separate groups of Nepalis have left for safer places in buses," Foreign Ministry Spokesperson Arjun Bahadur Thapa said. Many of those travelling by the bus are from Bhaktapur district, Thapa said.
Following reports that said as many as 400 Nepali pilgrims are stranded in the Indian state, the Foreign Ministry directed its New Delhi-based mission to take up the matter with the Indian Ministry of External Affairs.
The Nepali Embassy in New Delhi has started submitting information of the Nepali pilgrims to India's Ministry of External Affairs.
Meanwhile, Indian media reported that military helicopters are dropping emergency supplies to thousands of people stranded by flash floods that tore through towns and temples, killing more than 160.
Thousands of pilgrims and tourists have already been evacuated after floods and landslides caused by early monsoon rains wrought devastation through India's Himalayan foothills, officials said.
30,000 of the 60,000 people stranded in the floods and landslides have been airlifted to Dehradun, Indian media reported. According to the reports more than 1000 people are missing in the flood.