News
No easy to revise mountaineering policy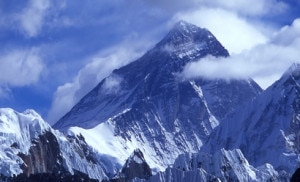 KATHMANDU, Nepal-Everest witnessed thousand of records since New Zealand's Climber Sir Edmund Hillary and Nepalese Norgay Sherpa first step foot on it in 1953. Mountaineers have boasted of setting new record in this 8,848 meters tallest peak in each season. Dreaming to hold new record teenager, older, amputee, actor actress among other people from various walks of life displayed their craze in Everest.
However, the existing mountain policy has not mentioned about the kind of records that will be authentic. According to existing mountain policy, the records which were pre –informed to the government and for which license has been granted will be considered as an authentic.
Likewise, the government has announced to introduce the new strict rules in mountaineering keeping in view curbing the illegal activities in the peaks, where many prohibited actions were performed knowingly or unknowingly, of late. According to an official at the mountaineering section of Tourism Ministry, it is difficult to revise the existing mountaineering policy even though the government wished to do so.
Minister for Culture, Tourism and Civil Aviation Ram Kumar Shrestha and secretary at the Ministry Sushil Ghimire had tuned the tone of revision policy to control unwanted activities in Everest on the occasion of diamond jubilee of Mt Everest, for which the government of Nepal marked with great fan fare.
Similarly, no criteria has been made to summit the peak except just one rule that read 'one has to be at least 16 years old.'  More than five thousand people have reached the peak after Hillary and Norgay conquered it in 1953.  Likewise, over five hundred aspirant climbers steeped foot on world's highest roof this season.
Everest has witnessed Illegal activities like filming, brawl between two sides among other unfair competitions in the recent past.